Bulk Transfer
Large Files
With one click you can rapidly transfer applications, videos, photos, music, and other files.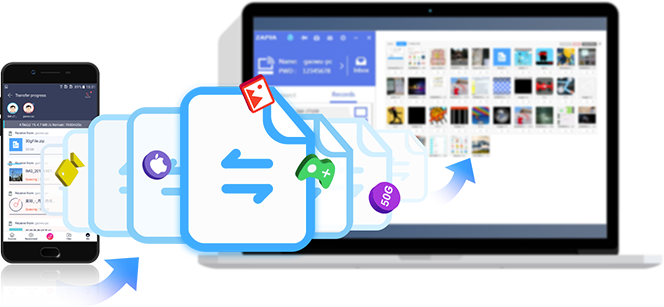 Cross-Platform
Zapya supports multiple platforms of mobile phones, computers and tablets, including but not limited to Android, iOS, PC, Windows Phone, Mac, Tizen, and Web pages.

Phone
Replication
With one click you can transfer all the contents of your old phone to a new one.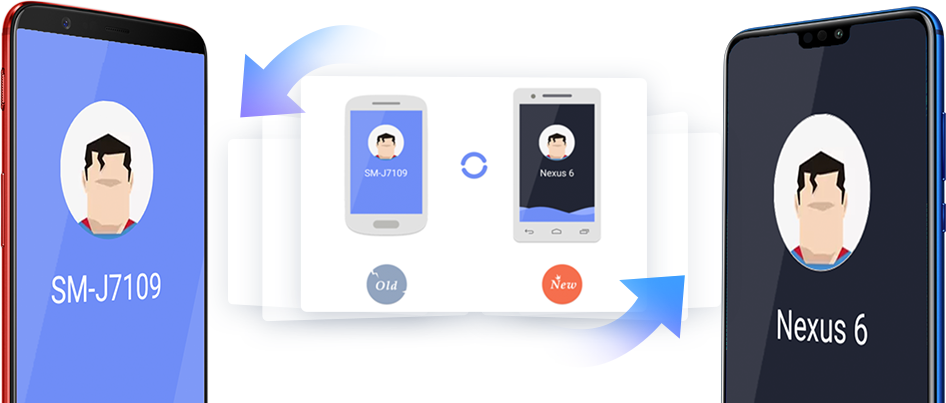 Fast
Sharing
With speeds up to 10MB/S, files are shared 128 times faster than with Bluetooth.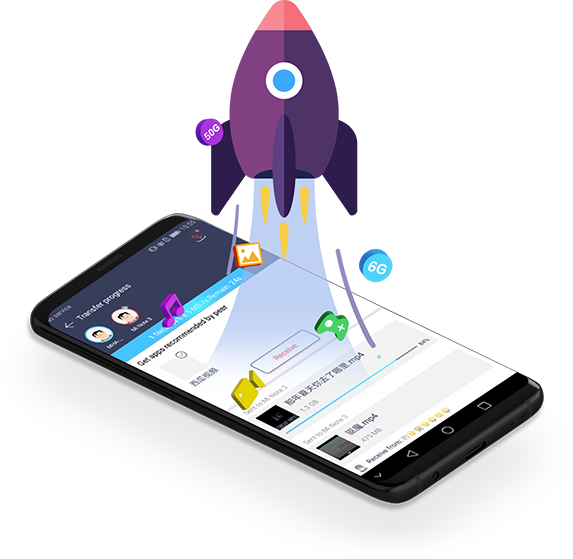 Shake to
Connect
Phones can create a connection by shaking at the same time, which allows sharing to be easier.